PLANTAE DIALOGUE


Art Installation
Art Basel 2019


Plantae Dialogue
was part of
DIMENSIONS
during
Art Basel 2019. DIMENSIONS
took over a 3 - floor 50,000+ square foot department store, which is an old landmark of Downtown Miami. The department store was transformed into a multi-sensory art space with different interactive installation experiences.

Plantae Dialogue celebrates plants through an immersive installation with colors, all recycled materials, sources of light, glass, illustrations and photographs as primary mediums. The installation unfolds a sequence of different scenarios of the human relationship with plants, themselves, and sustainability.

The installation manifests concerns for the environment and encourages the masses to take care of our mother earth. By recycling, reusing, and reducing people take care of the planet which translates into taking care of themselves.

Over the past two years, I have been learning about plants in a more abstract visual lens, by studying the different textures, colors and shapes, so through this installation I want all viewers to experience the wonders of plants. I want this work to raise awareness and be a remainder of how much beauty we can find in our world, and how it easily goes unnoticed on a daily basis. The installation is divided in 4 phases: Perceiving - Feeling - Reflecting - Creating.


01
Perceiving
︎
Plastic Garden


I curated a series of 60 recycled plastic bottles and gave them layers of colors. The plastic bottles are used as plant vases and placed on the floor creating a grid-like garden. I selected a wide range of tropical plants for the vases. Through this plastic garden, viewers were exposed to the plants the way I see them: as artistic, natural elements that inspire all my senses and creative artistic process, with the opportunity to interact and connect with the plants in a variety of sensory ways.
The consumption of plastic is a reality known for being excessive and abusive to our planet. People should be constantly looking for alternative options to help decrease this problem. Through this installation I show creative ways to reuse plastic.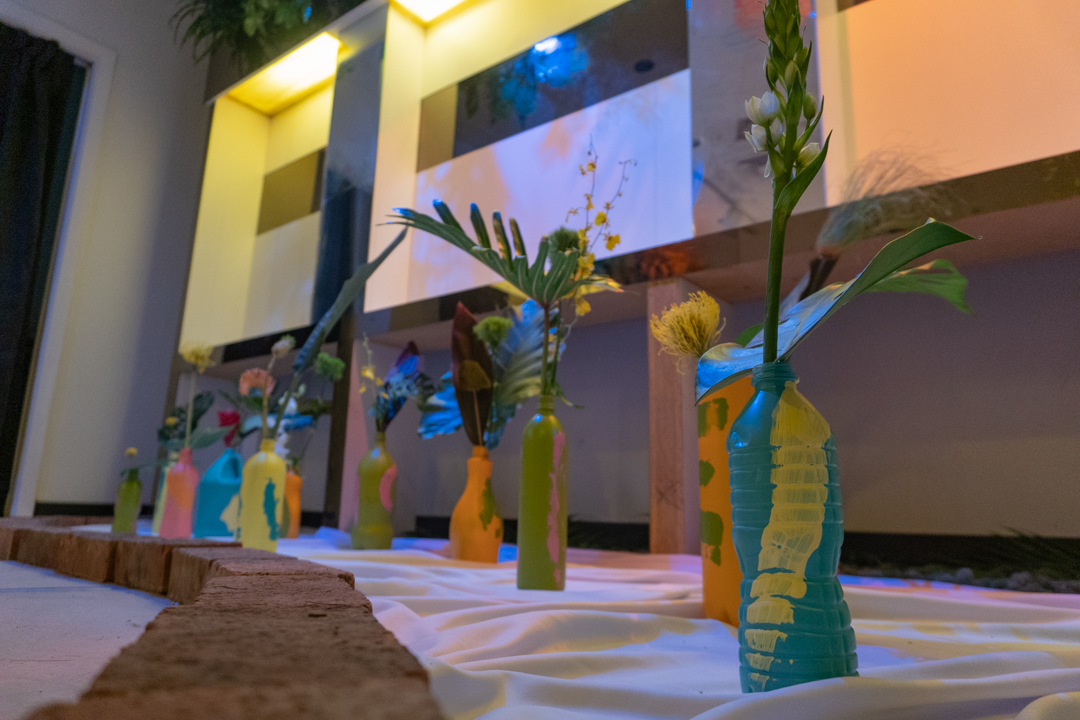 02
Feeling
︎
Mute the Noise


The second phase of the installation is based on 12 customed design video & sound pieces of 10 seconds each, projected in the mute the noise room . These pieces are the true representation of what actually comes to my mind when I see rare and unique plants. I showcase a photo collection of plants that I've been capturing for the past two years. The photos are paired with specific sound effects based on calm scenarios. For example: the sound of waves from Morrocoy, Venezuela.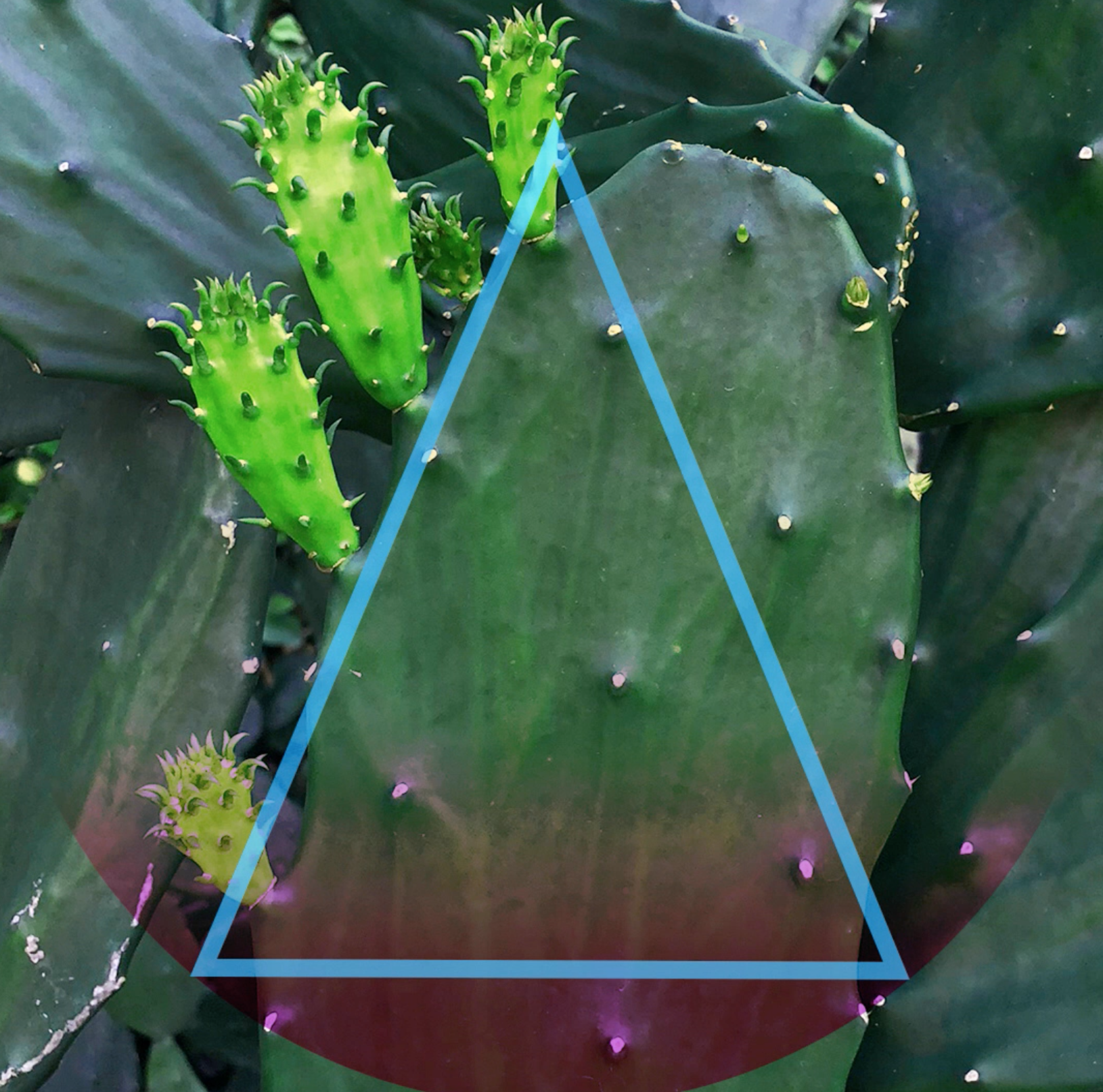 03
Reflecting
︎
Comes and Goes

The third stage is represented by light and reflection, which emphasizes in "what comes around, goes around". This piece is made with an old rotating discontructed fan, 3 old buckets, broken glasses and mirrors and glitter.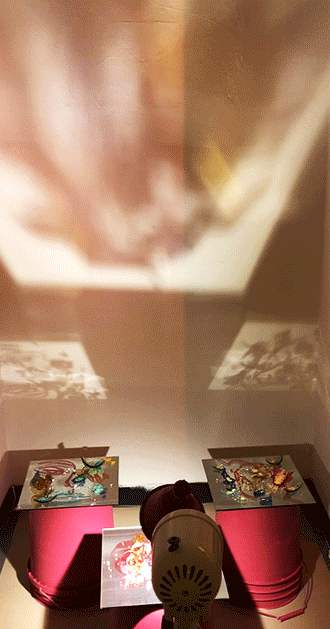 04
Creating
︎
Ave de Mi Paraíso
For the last phase, I want to show a combination of my perception and feeling of plants apply to my work based on a self reflective consciousness.

I chose to create a structure with multiple viewing perspectives for the viewers to interpret and experience it on their own. This self reflection will be a reminder of how much natural beauty there is in the world; it will serve as a way to make people conscious of their surroundings and encourage them to be respectful of our mother earth and themselves.
︎⚠️️
DON'T RECYCLE EXPERIENCES,
RECYCLE PLASTIC.